Today the St Luke's Gadget Geeks are reporting live from the Greater Manchester Winter Games. Keep refreshing your page for up to date results, interviews, photos, clips and comments from the team.
The teams are on the coach and we're on our way!
Just arrived! Basket Ball team taking a picture.
all of the children in the crowd!
The dancers dancing
The St Luke's Dance Squad have just danced at the opening of the #gmschoolgames in front of 2000 pupils from schools across Greater Manchester. Here's what two of them thought about it.
Our first game against Lark Hill from Salford.
Games last 14 minutes. Lots of support from the dancers.
Our first game against Lark Hill was a great game. Unfortunately we lost 10:8 both teams played really well.
The second game between Hardy Mill and St Wilfrid's finished 14:0 to Hardy Mill
St Luke's have just won against Hardy Mill. Interviews with both teams coming up.
Interview with Bilal about the match against Hardy Mill.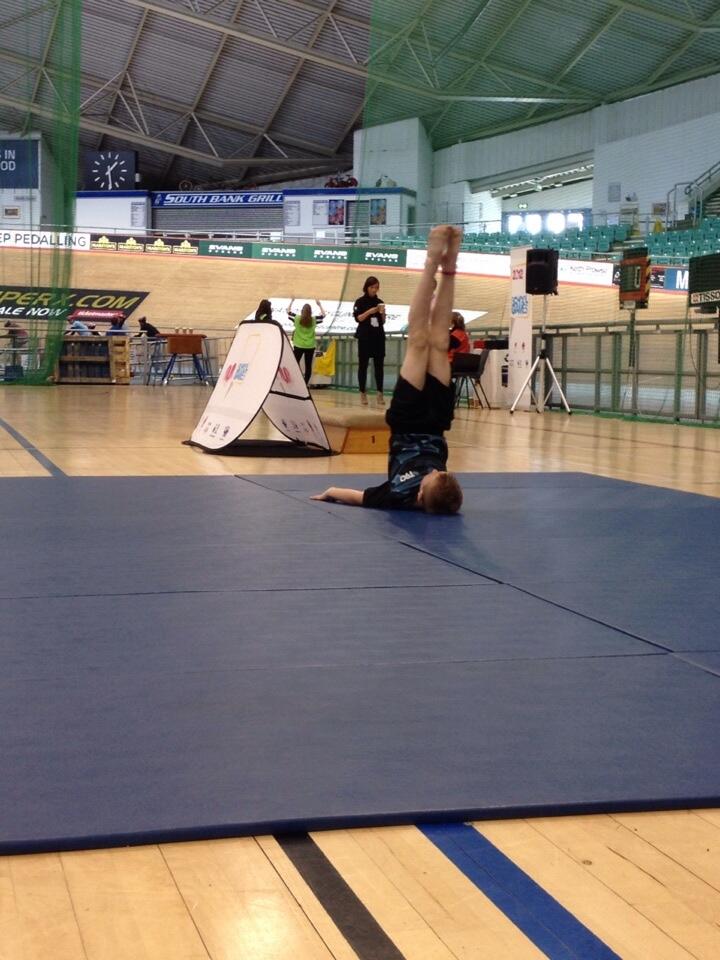 Logan from 4v doing gymnastics
whilst basketball team are getting ready to play their next match...
Drawing 2 all against St Wilfrid's still plenty of time to win the game.
Semi-Final match against St Francis
Footage from the game against St Wilfrid's that got us to the semi-finals
Play offs against Lark Hill Primary - currently 4 all, coming up to half time.
Here's Nawaal being interviewed after the match that got St Luke's to the semi-final
Tweets by @stlukesmedia